2022 - North Island Highlights Photo Tour - 20 Days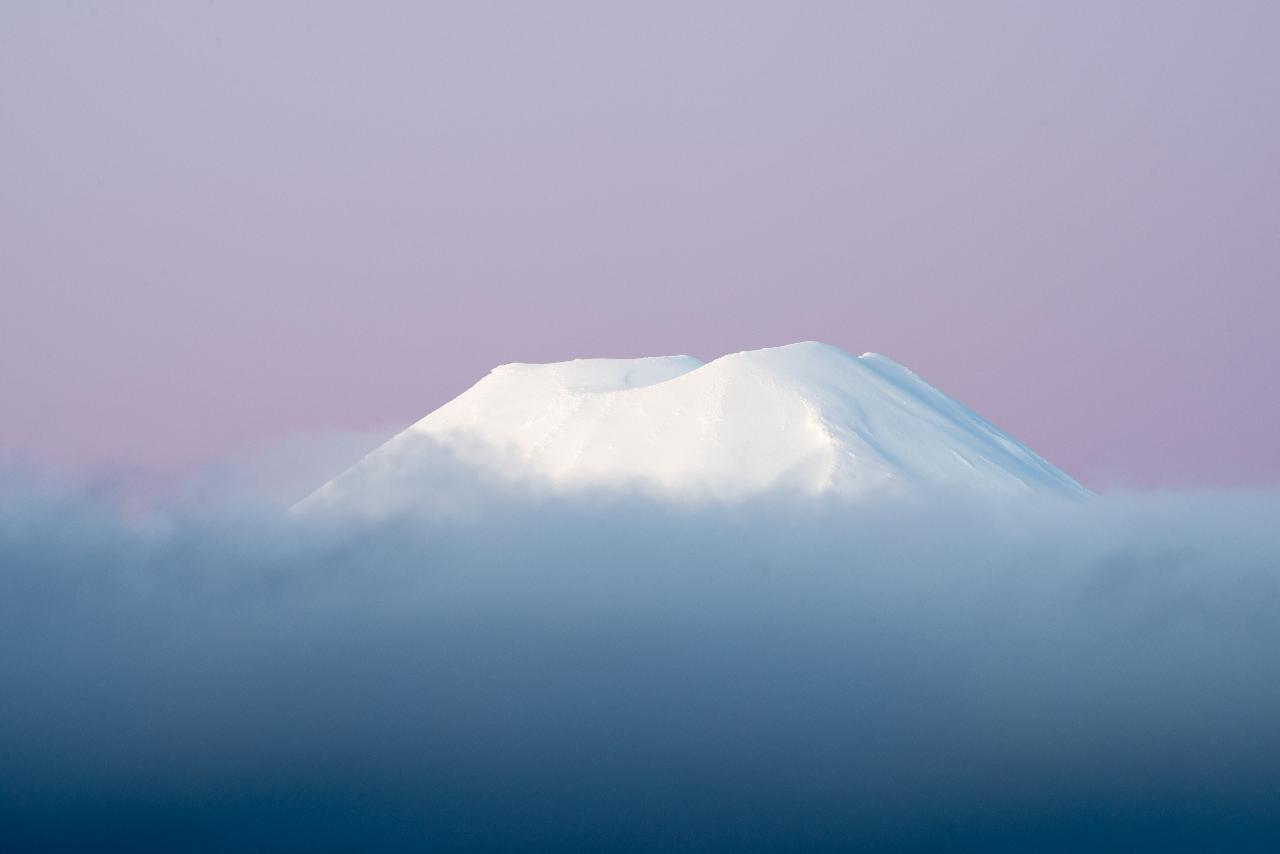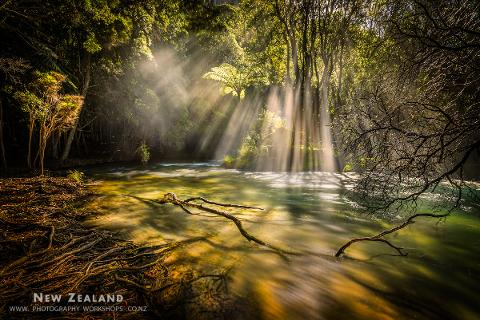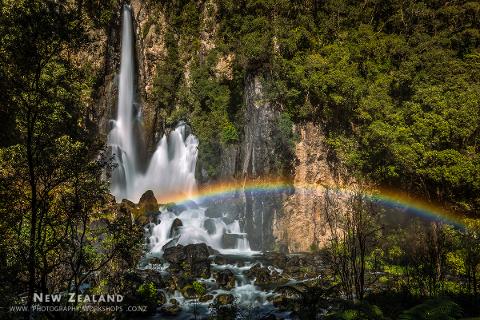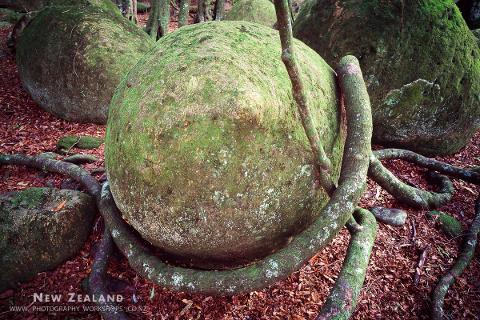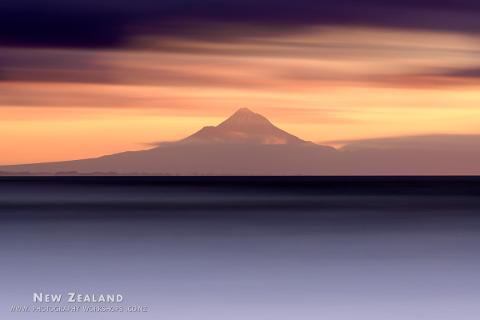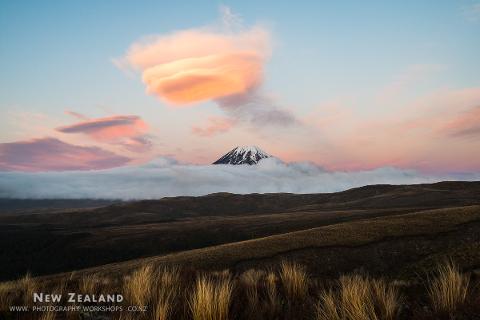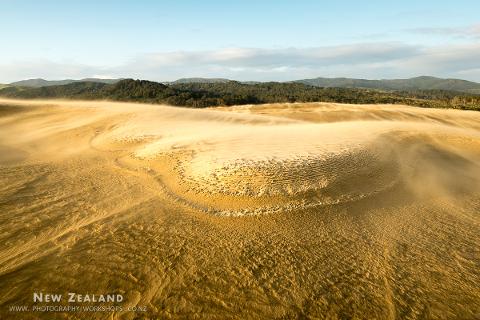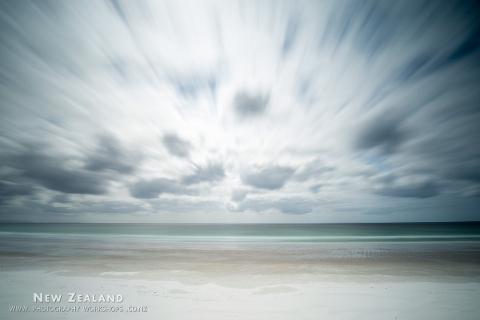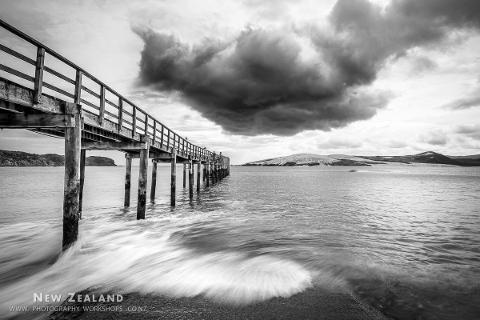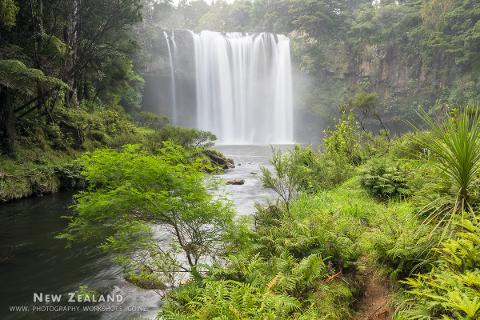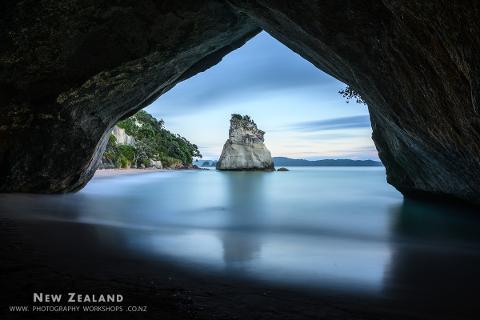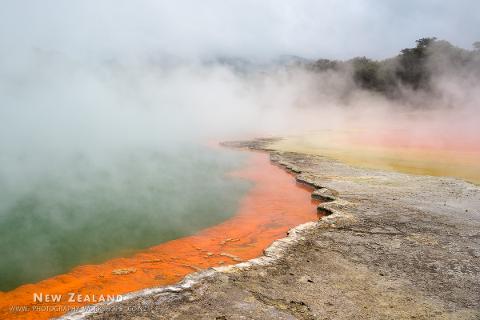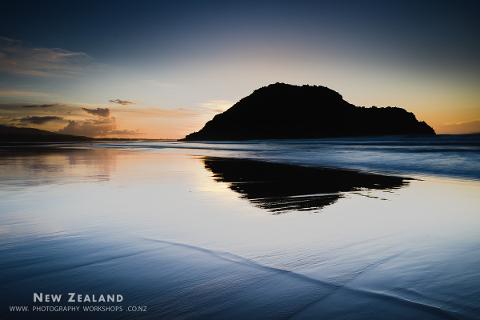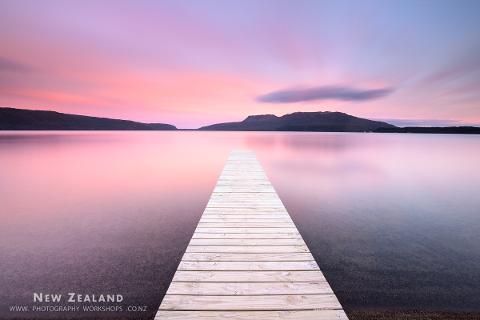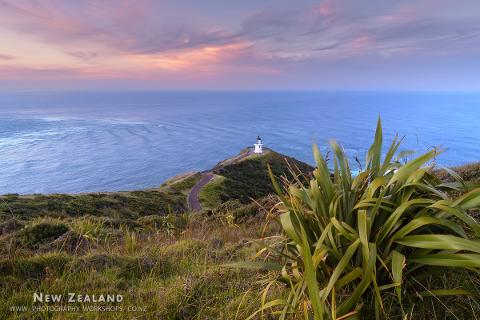 Duration: 20 Days
Location: Auckland
Join us on a twenty-day photography tour showcasing the best landscapes New Zealand's North Island has to offer. This tour provides perfect locations for long exposure photography, wild coastlines, waterfalls, volcanic activity, mountains, lush forest, stunning lakes, geysers and much more.

For the first four days of our tour will be based on the Coromandel Peninsula and takes in our Long Exposure Masterclass Workshop, designed to perfect your techniques of long exposure photography. We will be based at Hahei, which offers the perfect place for wild coastlines, waterfalls and classic jetties. This workshop offers a mixture of shooting, tuition and post-processing sessions leaving you with refined skills to help create some stunning photographs for the rest of the tour.
Following this our time in the Coromandel, we will explore the Central North Island and the most magnificent volcanic landscapes of New Zealand, including the World Heritage Tongariro National Park and Mt Taranaki⁠⁠—arguably the country's most shapely mountain before looping back to Auckland and heading further North.

We will then explore Northland's scenery, offering ideal locations for long exposure photography, wild coastlines, waterfalls, and classic jetty shots. From giant sand dunes created by volcanoes; the meeting place of the Pacific Ocean and the Tasman Sea; stunning bays; waterfalls; Kauri forest—Northland has it all!

The never-ending summers of Northland make it a beautiful place to relax. As it is a deceptively-large region, we have set aside plenty of time to explore and capture some of the lushest environment in the country.



HIGHLIGHTS:
- NZ's four largest volcanoes
- The North Islands best beaches
- The beautiful Coromandel Peninsula
- Journeys by chartered boat
- 4WD trip on private farmland



LOCATIONS:
- Coromandel Peninsula
- Rotorua Geothermal area
- Tongariro National Park
- Mt Taranaki and Taranaki coastline
- Rangitoto Island
- Bay of Islands and Hokianga
- Cape Reinga and Te Paki Sand Dunes


ITINERARY:
Day 1 - Auckland - Hahei
After airport and CBD hotel pickups we depart Auckland for Hahei on the Coromandel Peninsula. The Coromandel Peninsula is a mountainous finger of land, formed from old volcanoes, and separated from Auckland by the Firth of Thames, a shallow expanse of sea home to many wading seabirds. After arriving in the hotel we use the conference room we will run through our introductory programme about the finer points of capturing a long exposure photograph and advanced settings for HDR photography. Later in the afternoon will see us heading out for our first long exposure shot on the areas stunning coastline, and Coromandel sunset.
Day 2 - Hahei and surrounds
The day starts with a sunrise shoot over Cathedral Cove, famous as the location of Cair Paravel in the Narnia films, 'The Lion, the Witch and the Wardrobe', and 'Prince Caspian.' After photographing the cove and its impressive arch. We spend the rest of the day photographing the beaches, forests and waterfalls of the Coromandel Peninsula. With the terrain rising steeply to mountains, many of the area's streams boast photogenic waterfalls. Sunset will be spent at one of the Coromandel's bays. We will be utilising the long exposure and HDR techniques that we have learned to take some unique photographs.
Day 3 - Thames and surrounds
We will spend this morning in the hotel conference room to offer some group critique of the photographs from the last days and in-depth post-production session covering the processing of long exposure, black and white images and merging HDR shots. This afternoon we shall head out on a boat trip from Hahei to capture an alternative view of the coastline. After our boat trip, we explore one of the many beautiful bays to take advantage of these swathes of colour and further practice some long exposure techniques and finish up with a sunset.
Day 4 - Hahei - Auckland
Another early morning sunrise allows you to hone your field technique and capture some more of the areas stunning beaches. After breakfast, we will then use the hotel's conference room for an in-depth post-production session covering the processing of long exposure, black and white images and merging HDR shots. We will help you process your best images from the workshop and produce two finished 16x22" fine art print to take home. In the afternoon, we drive back to Auckland.
Day 5 – Auckland
Today we have a free day in Auckland, thus giving us the chance to catch up on some more post-processing. We shall as develop a workflow for dealing with the images we have taken so far on our trip to stay on top of them on the road.
Day 6 – Auckland - Rotorua
Today we depart Auckland for Rotorua, passing through the lush, rolling farmland of the Waikato en route. Rotorua marks the edge of the land of volcanoes. A hub for geothermal activity in New Zealand, the city features hot springs, waterfalls, bubbling pools of mud, and impressive hues from acids boiling beneath the earth. It is a land of mysteries; a photographer's dream.
Day 7 – Rotorua
Today we explore the Rotorua area, capturing a hidden hot water waterfall that is often missed by many. Later today, we travel further afield⁠—deep into the forest⁠—to experience the Bay's most majestic waterfall, 65m tall in full flood. This location is simply breathtaking; and if we like, we can go above the cliff line to photograph another hidden fall. After dinner, we will end our day with a long-exposure session at one of the many jetties along Lake Tarawera.
Day 8 – Rotorua - Tongariro
This morning, we head out to photograph a geothermal reserve close to Rotorua before moving on to Taupo, visiting Huka Falls en route. Although not particularly high, these falls are one of the most voluminous in New Zealand: here, the entire Waikato River (New Zealand's longest river) plunges over an ignimbrite cliff. After we've had our fill of the falls, we journey south, past Lake Taupo. This is both New Zealand's largest lake and the site of the country's greatest-ever recorded eruption (186AD): an event noted by both the Chinese and the Romans. We spend the evening photographing the sunset over Mt Ruapehu⁠—at 2797m, this is the highest mountain in the North Island, and the country's loftiest volcano.
Day 9 – Tongariro
Active volcanoes Mt Tongariro and Ngauruhoe offer striking subjects for a sunrise shoot; Ngauruhoe, in particular, bears the distinctive "classic" volcano shape. Today, we explore a number of the area's stunning waterfalls, staying again within Tongariro National park for another chance of a sunset over the mountains.
Day 10 – Tongariro - Taranaki
We pass through several small towns today, pausing to capture the landscapes of the Rangitikei Gorge en route to Taranaki. Flowing from the Kaimanawa Ranges, this important river carves its way through pale cliffs made of papa, a type of mudstone that creates impressive features. During the afternoon, we take a 4WD trip across private farmland to visit a set of unusual round boulders in a forest. We arrive in Taranaki in time to photograph the sun setting over a dramatic coastline—a scene including volcanoes that have eroded into offshore islands.
Day 11 – Taranaki
If any New Zealand volcano has the perfect shape, it is Mt Taranaki⁠—which, at 2518m, is the second-highest peak in the North Island. This volcano forms the centrepiece of Egmont National Park, one of the country's oldest national parks. Wonderfully stunted forest and shapely waterfalls flowing over old lava escarpments offer excellent photography opportunities. This afternoon, we can journey further south⁠—to the North Island's western-most point at Cape Egmont, well known for its iconic lighthouse⁠—or north, to capture dramatic black sand beaches.
Day 12 - Taranaki - Auckland
Today we start the return trek toward Auckland. We head back through the Waikato via Raglan, where we shall stop by Bridal Veil Falls⁠—the highest waterfall in the North Island. In the afternoon, we continue our drive back to Auckland.
Day 13 - Auckland - Rangitoto Island
Today you have a free day to explore Auckland, with the inclusion of a return ferry ticket out to explore the volcanic landscape Rangitoto Island, a pest-free island that sits in the Hauraki Gulf near Auckland. It is the youngest volcano in New Zealand and offers some great photography opportunities, from old lava flow to beautiful Pohutukawa trees.
Day 14 - Auckland - Hokianga
Today we drive to the beautiful Hokianga Harbour, where we will stay tonight. En route, we stop to explore native Kauri forests, reaching the Harbour for sunset over the West Coast. The scenes we will be photographing today are unlike any you'll find elsewhere across the country.
Day 15 - Hokianga - Cape Reinga
Today we say goodbye to Hokianga and begin to make our way to one of mainland New Zealand's furthest-north points, Cape Reinga. We will be stopping en route to capture several picturesque jetties—these are well-suited to black and white 'fine art' style photographs. As we drive up, we will check into our next hotel before heading to Cape Reinga, a location of great significance both geographically and culturally. A beautiful lighthouse sits high above the meeting of the Tasman Sea and the Pacific Ocean: this is where we shall capture sunset tonight.
Day 16 - Cape Reinga - Karikari Peninsula
Today, we head back up the Cape to the Te Paki sand dunes—humongous desert-like dunes created over millions of years through volcanic eruptions. Later, we travel down to the Karikari Peninsula and its white-sand beaches, where we will spend the next two nights at the luxury Carrington Estate Hotel.
Day 17 - Karikari Peninsula
We will spend the day exploring the stunning Karikari Peninsula, with its white silica sand beaches and serene bays, fringed with the red blossoms of pohutukawa trees.
Day 18 - Karikari Peninsula - Russell
This morning, we set off toward the picturesque Bay of Islands: the historic Duke of Marlborough Hotel in Russell will be our home for the next two nights. Russell features many historic sites, as it was the first capital of New Zealand during European colonisation. Our day ends with a sunset shoot over the picturesque coastline, on one of many beautiful bays nearby.
Day 19 - Russell
We have an early start for a sunrise shoot this morning, followed by breakfast back at the hotel. On our chartered boat, we spend the day exploring the Bay of Islands by sea, including parts of the coastline not accessible by road. We have some beautiful island stops to look forward to, and we will capture these at our own pace.
Day 20 - Russell - Auckland
Another early-morning sunrise shoot across the Bay of Islands allows you to hone your field technique and capture more stunning beaches. Today, we depart the Bay of Islands and head towards Whangarei and the beautiful Whangarei Falls. In the afternoon, we drive back to Auckland. This is the last stop on our journey, and we will be driving back to Auckland in the afternoon to meet with evening flights from the airport.
HIGHLIGHTS:
- 20 Days' Photography Tuition
- Boat charter in the Bay of Islands
- Ferry trip to Rangitoto Island
- Chartered boat trip on the Coromandel
- Entry to Rotorua Geothermal Reserve
- 4WD trip across private farmland
- Two nights' stay at Carrington Estate
- Two nights' stay at the Duke of Marlborough Hotel
- Three nights' hotel accommodation at The Church Hotel in Hahei
- 19 nights hotel accommodation (twin-share, single upgrade available)
- 19 breakfasts
- Transport during the tour
- Copy of Pocket Guide to Landscape Photography and E-books
- Two 16x22" Fine-Art Prints from the Epson SC-P800
- DOC (National Park) concession fees
- Donation to our Conservation Fund
- Native tree planting to Carbon Offset your tour