2022 - Fiordland Photography Tour – 5 Days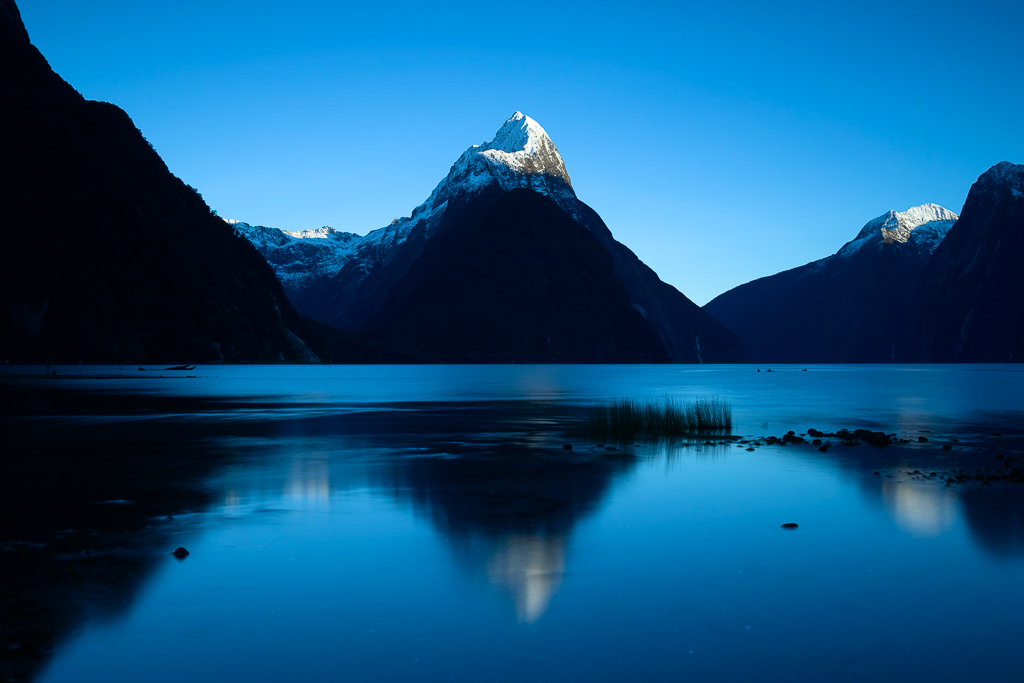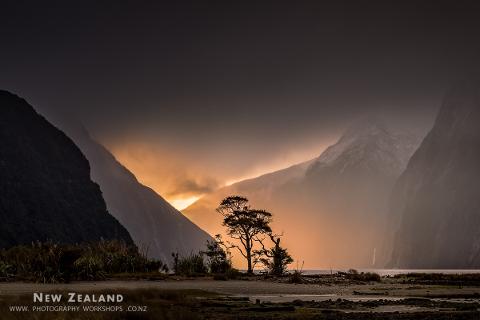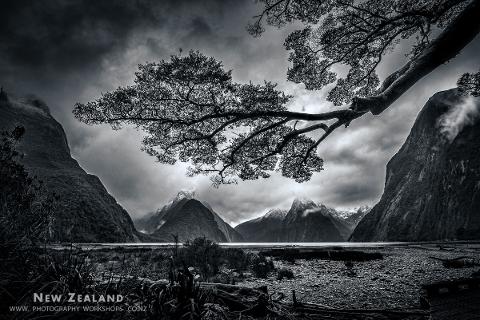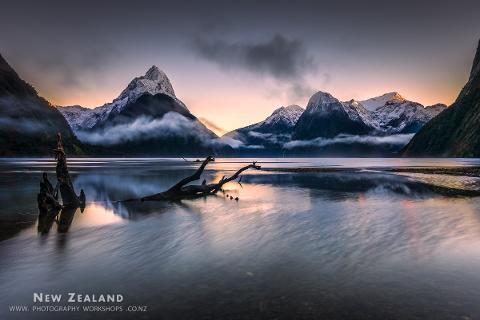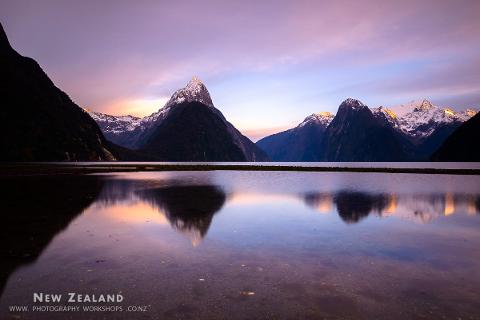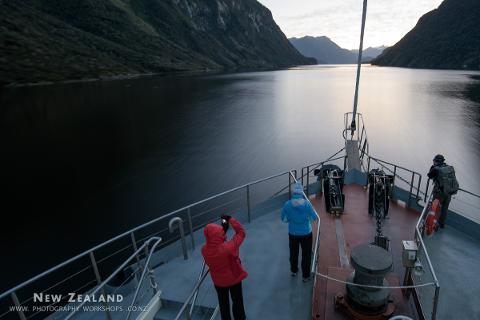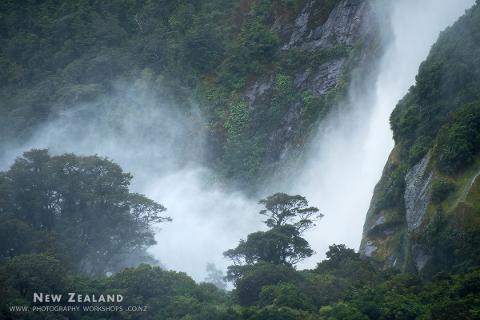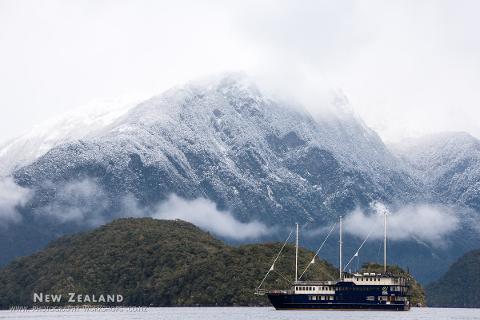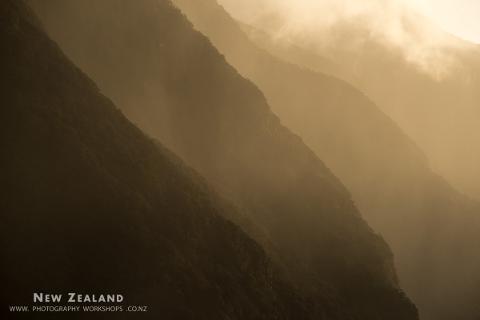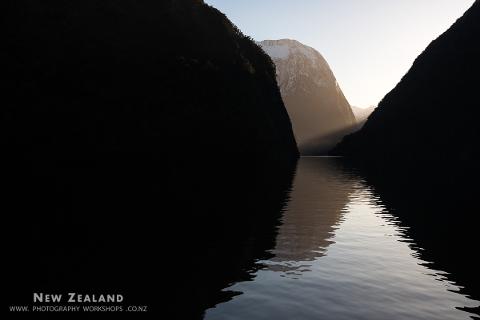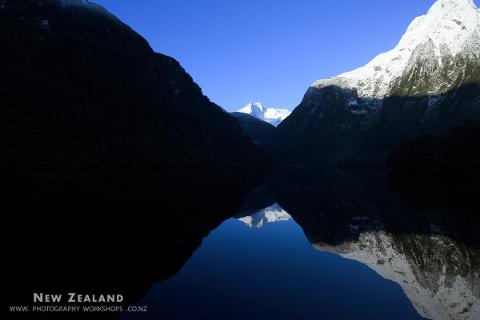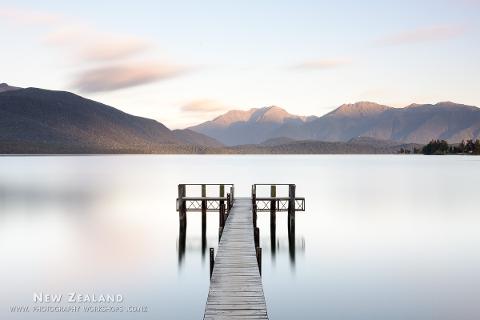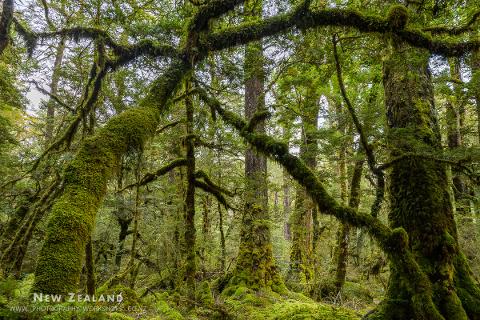 Join us on this 5-day landscape photography tour at both Milford & Doubtful Sound - some of New Zealand's and the World's most revered and stunning landscapes.
Drive into the untouched wilderness of Fiordland and on to Milford and Doubtful Sounds is a trip like no other, where one finds landscapes tough to beat. The most northerly part of Fiordland's many sounds, Milford, is famed as one of the world's most spectacular landscapes. Amass with waterfalls cascading directly into the sea from mountains coated with Jurassic rainforest, there is never a time - rain, snow or shine - where the area doesn't look at its pristine best.Doubtful Sound is far more remote and scenic than the well-known Milford Sound, It offers a true wilderness experience. To make the most of this we shall be taking an overnight boat through the sounds to be in a prime position on the water to make the most of the sunrise. There is also an option (at an additional cost) to take a flight by helicopter over Doubtful Sound and Dusky Sound, again landing in time for the early morning light in a place where only a handful of people have set foot before.
HIGHLIGHTS
Iconic Milford Sound
Overnight cruise on Doubtful Sound
Boat trip on Milford Sound
LOCATIONS: Queenstown - Queenstown (or meet at Te Anau)
Doubtful Sound
Milford Sound
Te Anau
Fiordland National Park
ITINERARY
DAY 1 - QUEENSTOWN - MILFORD SOUND
After departing from Queenstown (or meeting in Te Anau), we take the Milford Highway up the Eglinton Valley. Winding through the mountains; past dark, brooding lakes and mossy beech forests, perched at impossibly steep slopes, we arrive at Milford Sound. Milford Sound is one of the country's most iconic locations, granite peaks soar more than a mile above the dark waters of the fjord. Huge waterfalls tumble down into the sea giving the area a scale and grandeur that has to be seen to be believed. Two nights here provides the chances to capture Mitre Peak at both sunrise and sunset, from a variety of locations.

DAY 2 - MILFORD SOUND

This morning we shot sunrise over Milford Sound. From there we spend the rest of the day exploring around the area and taking a boat trip out on the water to photograph some of the awe-inspiring waterfalls that pour into the Sound. We will end the day shooting sunset over a vista of Fiordland's dramatic peaks.

DAY 3 - MILFORD SOUND - TE ANAU
After shooting sunrise over Mitre Peak we will spend the day exploring some more locations along the Milford road that we missed on the way in, before heading back to Te Anau to spend a night. We walk the tranquil shores of Lake Te Anau, the South Island's largest lake, on an easy path at the start of the Kepler Track. This evening we photograph the sunset over the lake, with a vast array of mountains beyond.

DAY 4 - TE ANAU - DOUBTFUL SOUND
This morning there will be an option for another sunrise over Lake Te Anau, to join an hour-long flight by helicopter (optional extra) over the Doubtful and Dusky Sounds to photograph atop the mountains that rise above. This extra offers sublime aerial photography opportunities of the mountains in the early morning light. After sunrise, we transfer to Pearl Harbour in Manapouri, to cruise across picturesque Lake Manapouri to West Arm before travelling through the dense rainforest across Wilmot Pass. Once at Deep Cove we board our boat for an overnight cruise of beautiful Doubtful Sound. Onboard, there are excellent photo opportunities of waterfalls, rainforest and mountains as we head into a truly untouched part of the Te Wahipounamu World Heritage Area.
DAY 5 - DOUBTFUL SOUND - QUEENSTOWN
Waking up on the boat sheltered in the wilderness of Doubtful Sound, we cruise through some of the fiord's most stunning scenery. No matter what the weather, Fiordland is always spectacular. After arriving back to Pearl Harbour, we can drop you off in Te Anau or provide travel back Queenstown to connect with late afternoon flights.
PRICE INCLUDES
5-days photography tuition
Overnight cruise on Doubtful Sound
Boat trip on Lake Manapouri
2 nights luxury accommodation at Milford Sound Lodge (all accommodation is twin-share, single upgrade available)
1 nights 4✩ accommodation at Te Anau
1 nights accommodation on Doubtful Sound boat
(all accommodation is twin-share, single upgrade available)
4 breakfasts
3 course dinner on Doubtful Sound Boat
Queenstown pickup/dropoff (or meet at Te Anau)
Transport during the tour
DOC (National Park) concession fees
Copy of our Pocket Guide to Landscape & Wildlife Photography
Donation to our Conservation Fund
Native tree planting to Carbon Offset your tour