2021 - Subantarctic Islands Photography Expedition - 13 Days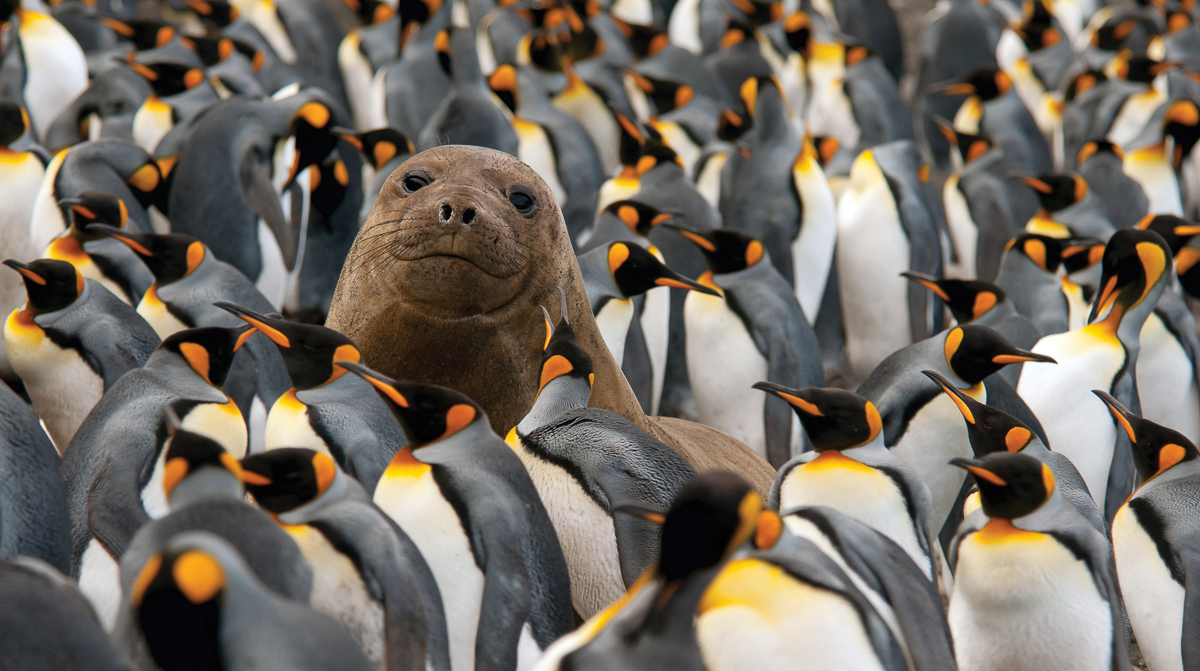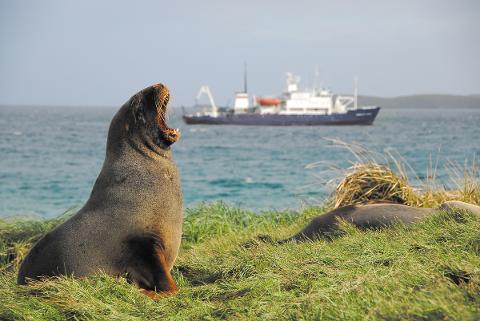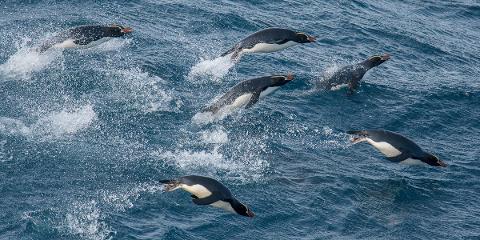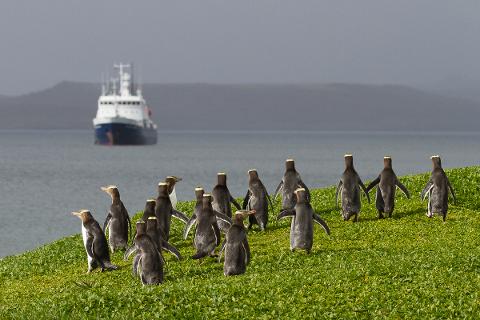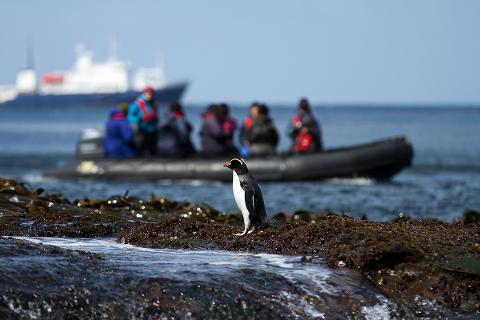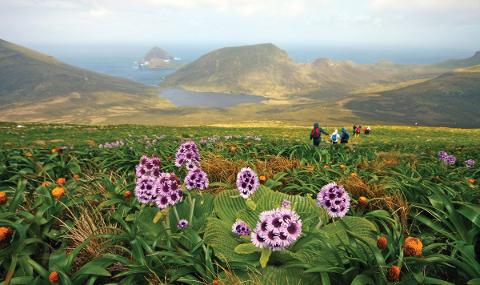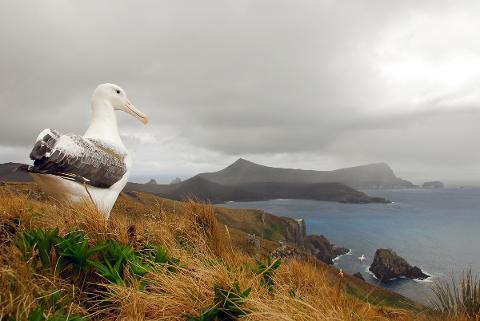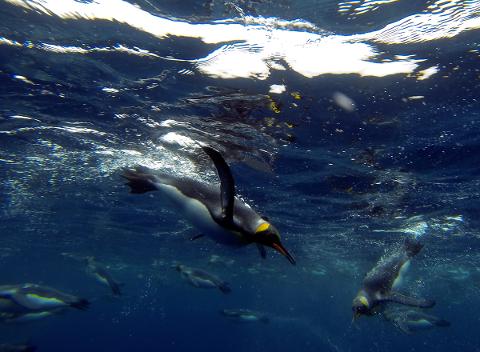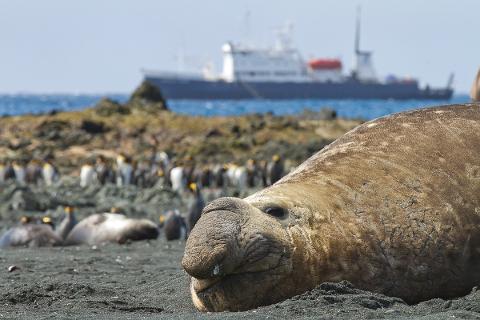 13 days: 18th - 30th December 2021
From US$9,8500 - US$11,300 per person
We have the opportunity to join Heritage Expeditions on a tour of the Subantarctic Islands. On this 13 day tour, you will join Richard Young as your guide and photography expert on the trip. We will have use of the ships lecture theatre to use in the evenings/while sailing to hold tuition and review sessions which will focus on capturing amazing wildlife and landscape photographs.

New Zealand and Australia's Subantarctic Islands are tiny havens for some of the most abundant and unique wildlife on the planet. They are composed of six groups of Islands. We will be visiting; the Snares, the Auckland Islands, Campbell Island and Macquarie Island. Here flora and fauna are densely concentrated: the number of indigenous plants and seabirds found is far greater than that found on similar groups in the South Atlantic and Indian Oceans.
It is little wonder that these islands are all Nature Reserves and World Heritage sites. As such, the New Zealand and Australian Governments that administer them afford the Subantarctic Islands the highest protection. Tourism is allowed, but only under special license, and numbers are restricted to minimise impact and to ensure a world-class wilderness and wildlife experience. The Subantarctic Islands not only play an important role in the Southern Ocean ecosystem - they also have a rich human history. From their discovery 200 years ago, they were exposed to an era of exploitation. In time we began to understand their true worth and treasure them for their intrinsic value as wild and beautiful places. Visiting them is a pleasure and a privilege. You will not be disappointed.
PLACES VISITED: The Snares / Macquarie Island / Campbell Island / Auckland Islands
This trip offers the unique chance to explore, photograph and understand these wonderful places in the company of some of the most knowledgeable and passionate guides. This voyage, coined the 'Galapagos of the Southern Ocean', reflects the astounding natural biodiversity and the importance of these islands as a wildlife refuge. The islands all lie in the cool temperate zone with a unique climate and are home to a vast array of wildlife including albatross, penguins, petrels, prions, shearwaters and marine mammals like sea lions, fur seals and elephant seals. The flora is equally fascinating; the majority of it being like the birds and endemic to these islands.
ITINERARY
Day 1:invercargill
Meet your fellow voyagers and expedition staff for an informal get-together over dinner at the hotel, where you will stay overnight.
Day 2: Port of Bluff
We transfer you to the port where staff will welcome you on board the Akademik Shokalskiy, and as you settle into your cabin, our adventure begins.
Day 3: The Snares – North East Island
North East Island is the largest of The Snares and staggeringly, this one island is claimed by some to be home to more nesting seabirds than all of the British Isles together. Zodiac cruising the rugged coastline we learn how the islands got their name and encounter Snares, Crested Penguins, Cape Petrel and Buller's Albatross on the imposing cliffs. We are also likely to encounter Antarctic Terns, White-fronted Terns, Red-billed Gulls, Tomtits and Fernbirds.
Day 4: Auckland Islands – Enderby Island
Named for the same distinguished shipping family and one of the most beautiful islands in the group, this is a great birding location and a chance to see everything from the famous Southern Royal Albatross and Northern Giant Petrel to parakeets, Bellbirds and the endemic shag, teal and snipe. Sandy Bay is one of three breeding grounds on the Auckland Islands for the rare Hooker's, or New Zealand, Sea Lion.
Day 5: Auckland Islands – Carnley Harbour
These islands have witnessed many a shipwreck in days gone by. Loaded in human history, they harbour tales of castaways, bullion and Coastwatchers through to today's scientific visitors. Today we land in Carnley Harbour and, if weather and sea conditions permit, visit the Shy Mollymawk colony at South West Cape or, if weather is not suitable, we will select one of a number of other sites available to us.
Day 6: At Sea
As we make our way through an area known as the Furious Fifties in the tumultuous Southern Ocean, we will learn more about the flora and fauna as we prepare for our arrival at Macquarie Island. En route there are great birding opportunities which may include the Wandering Albatross, Royal Albatross, Black-browed Albatross, Light-mantled Sooty Albatross, Salvin's Albatross, Grey-headed Albatross, Northern and Southern Giant Petrel, Sooty Shearwater and Little Shearwater. We will endeavour to spot the Fairy Prion, Fulmar Prion and Antarctic Prion – never an easy task – but we should get some great views. Other species to be on the lookout for include the Soft-plumaged Petrel, Mottled Petrel, White-headed Petrel, Grey-faced Petrel, White-chinned Petrel, Grey-backed Storm-Petrel, Wilson's Storm-Petrel and the Black-bellied Storm-Petrel.
Days 7 to 8: Macquarie Island
Described by one Australian explorer as "One of the wonder spots of the world" this is the only place in the world where the beautiful Royal Penguin breeds. Three other species of penguins, the King, Gentoo and Rockhopper also breed here. You will never forget your first experience of a noisy 'penguin city', where the dapper inhabitants show no fear of their strange visitors and where you will be immersed in a tumult of chattering, feeding chicks; territorial disputes; petty pilfering and courtship displays. This all happens amongst the hundreds of Southern Elephant Seals lolling on the beaches and dunes. On arrival, we meet with scientists and Park Rangers based here who will accompany us on all our landings.
Day 9: At Sea
We head north from Macquarie Island through waters rich in seabirds towards Campbell Island. We invite you to join the captain on the bridge, to keep a keen lookout for birds and for whales. Today there will also be briefings and lectures on Campbell Island in preparation for our visit there.
Days 10 to 11: Campbell Island – Perseverance Harbour
We spend two days exploring the island by foot taking in the panorama of rocky islets and sea stacks; once the lonely preserve of settlers and seal hunters and now returned to nature. Enjoy an easy walk to the nesting site of the Southern Royal Albatross at Col Lyall or walk across the hills to Northwest Bay and see the strange and beautiful megaherbs on the hills. These huge pink and yellow wild flowers have adapted well to the harsh conditions. We also seek out other wildlife such as Campbell Island Shags, Light-mantled Sooty Albatross and, on the beaches beyond, young male sea lions testing their strength.
Day 12: At Sea
At sea en route to the Port of Bluff, take the opportunity to relax and reflect on an amazing experience. We will recap the highlights of our expedition and enjoy a farewell dinner tonight as we complete the last few miles of our journey.
Day 13: Invercargill
We arrive at the Port of Bluff early in the morning. After breakfast, customs formalities and a last minute opportunity to bid farewell to your expedition team, you disembark and board our complimentary coach transfer to downtown Invercargill or Invercargill Airport.
CABIN INFORMATION
Mini-Suite Cabin. Separate bedroom with a double bed and a single bed or sofa in the lounge, writing desk, wardrobe and drawers. Private bathroom with shower, toilet and washbasin. Mini-Suites have windows. Mini-Suite & Tuition price per person US$11,300.
Superior Plus Cabin. Two lower berths, writing desk, wardrobe, and drawers. Private bathroom with shower, toilet and washbasin. These cabins have windows. Superior Plus Cabin & Tuition price per person US$10,900.
Superior Cabins. One bunk (one upper and one lower berth), writing desk, wardrobe, and drawers. Private bathroom with shower, toilet and washbasin. These cabins have windows. Superior Cabin & Tuition price per person US$10,200.
Main Deck Cabins: Two lower berths, writing desk, wardrobe, and drawers. Private washbasin. Shared shower and toilet facilities nearby with other Main Deck cabins. These cabins have a porthole. Main Deck Cabin & Tuition price per person US$9,850.
Please note:
Cabin berths must be selected separately as there are a variety of room options available at different prices.

All prices are in US dollars and are stated per person. The price will be converted and charged in NZ dollars on a specific date set by Heritage Expeditions.

The price listed includes the additional landing fees of USD $800 pp.

The price listed includes the additional fees for photography tuition & guiding.

Shared Rooms: If purchasing an individual berth we will be placing another tour participant in the room. Subject to availability, you may be paired with someone of the same gender outside of the photography group.

VIP past workshop discount is not valid on this workshop.
PRICE INCLUDES
13-days of photography tuition with Richard Young

11-nights accommodation on board ship

1-night hotel accommodation in a twin share room (incl. dinner/breakfast)

All meals onboard

All expedition shore excursions.

Additional landing fees of USD$800

Pre/post-cruise transfers
PRICE EXCLUDES
All items of a personal nature, laundry, drinks, gratuities.

International/domestic flights, visas and travel insurance.

Please note: VIP past workshop discount is not valid on this workshop.